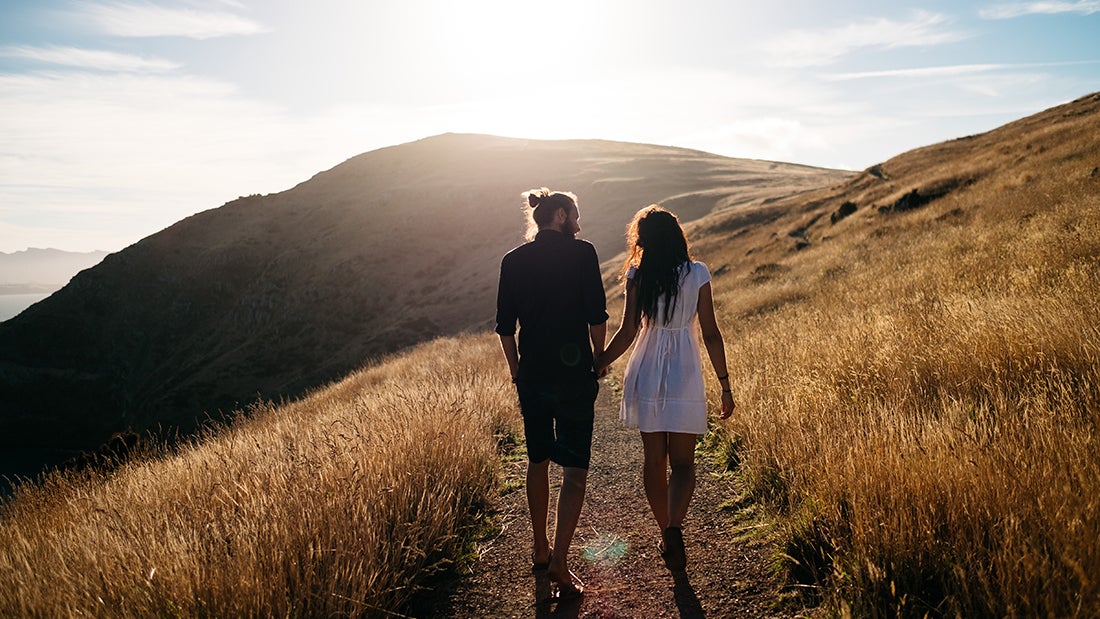 22 Apr

How do I attract a relationship that's right for me?

by don Miguel Ruiz with Janet Mills

Many people come to me and say, "Gosh, I want someone who loves me. I want the right man or the right woman to come into my life." Who is the right man or the right woman? It's not about them; it's about you. If that person comes into your life, and you treat that person the way you treat yourself, which means with selfishness, then you are going to use that person to hurt yourself.

How can we want a romantic relationship when we don't even like ourselves? How can we pretend to love somebody else when we don't love ourselves? When you feel unworthy, when you don't respect yourself, you don't respect your partner either. If you don't honor yourself, how can you honor your partner? How can you give anything that you don't have for yourself?

The most beautiful and romantic relationship has to begin with you. You are responsible for one half of the relationship: your half.

When you respect yourself, you respect your beloved. When you honor yourself, you honor your beloved. And you give love and accept love. But when you are full of poison, this is what you give. When you abuse yourself, you want to abuse your beloved. It's just nonsense.

When you hear people's stories, including your own, you hear nothing but lies. But behind the story, everything is love, which means everything and everybody is divine. You are divine, you are perfect, but as an artist, you create your own story and you have the illusion that the story is real. You live your life by justifying that story. And by justifying the story, you are wasting your life.

Life is very short. You don't know if your children, or your friends, or your beloved will still be here tomorrow. Just imagine that your opinion is so important that you have a big fight with your partner or your child. You lose control because of all of the lies you believe, and you really hurt your loved one. The next day you discover that your loved one is dead. How will you feel about telling your loved one all of those things you didn't really mean?

Our life is so short that every time I see my children, I enjoy them as much as I can. Whenever I can, I enjoy my beloved, my family, my friends, my apprentices. But mainly I enjoy myself because I am with myself all the time. Why should I spend my precious time with myself judging myself, rejecting myself, creating guilt and shame? Why should I push myself to be angry or jealous? If I don't feel good emotionally, I find out what is causing it and I fix it. Then I can recover my happiness and keep going with my story.

_____________________________

Adapted from The Voice of Knowledge: A Practical Guide to Inner Peace. Copyright © 2004 by Miguel Angel Ruiz and Janet Mills. Reprinted by Permission of Amber-Allen Publishing, Inc., San Rafael, California.

Subscribe to The Four Agreements.com
and receive a free Four Agreements poster and a copy of
The Circle of Fire by don Miguel Ruiz